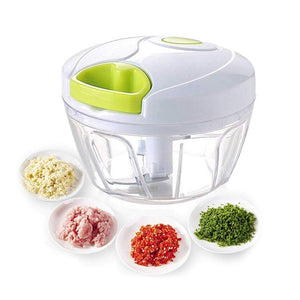 Multi Purpose Vegetable Chopper easy to prepare delicious sauces and dips - without electricity.

1. This makes the hand-operated ideal for camping, small kitchens or motor home tours. The shredder with the hand is not hard.
2. With the practical included fresh cover for the handstand Keynes food chopper, you can store your preparation for later use simply in the refrigerator.
3. The container of the shredder also serves as a fresh holder. You only have to place the lid, to keep fresh scraps or to use it later.
4. No batteries or power connection necessary!
---
Multi Purpose Vegetable Chopper Price List